The Film Industry And European Culture
The film industry has a special place in the heart of Europeans. Europe's cultural diversity has long inspired filmmakers and served as a setting for iconic film classics. Many films illustrate historically important events such as human technological or social breakthroughs, revolutions or wars, and; they bring to life Europe's literary classics as well as the writers behind them; and they take visual representations of Europe's unique land- and cityscapes to passionate audiences all over the world.
The film industry plays a vital role in helping to keep European culture alive, ensuring it will evolve for generations to come by nurturing new talents and promoting established ones – not just in Europe, but throughout the world.
Behind the Scenes
Making movies requires many talents and different jobs. For that reason the MPA cooperates with many gifted players in Europe to produce the best possible movies for audiences across the world. This infographic from Creativity Works! outlines the numerous steps of making a film. To hear directly from people working in the industry, check out these industry stories.
Featured Research
May 2018
This year, the 2017 Theatrical and Home Entertainment Market Environment report (THEME), includes new information on the home entertainment market in addition to global box office figures and a moviegoer demographic survey. The expanded report reflects the continued evolution of global entertainment. Consumer spending for the combined theatrical and home entertainment markets reached $88.4 billion worldwide. The global box office reached a new record high of $40.6 billion in 2017 – up five percent from the previous year. Home entertainment consumer spending also increased globally in 2017 to hit $47.8 billion, up 11 percent over 2016.
Read More
All Research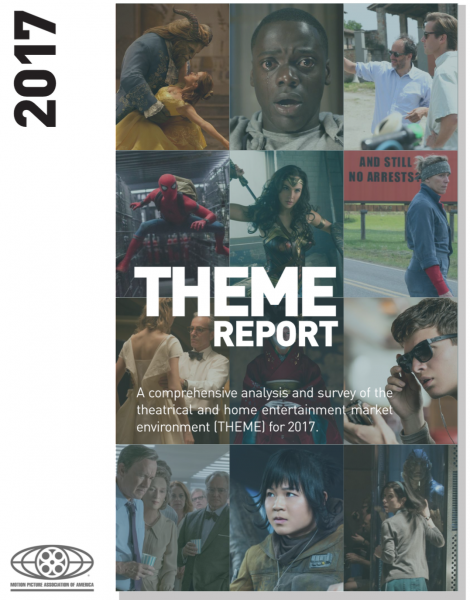 Industry
profiles
From script, to set, to screen, the film and television industry is built on the contributions of our below-the-line creators. Want to know more about the creative work behind your favorite movies and TV shows? Choose from one of the behind-the-scenes roles below to learn more about what they do!
Relationships
MPA is a fully integrated player in the European audiovisual landscape. Our members work hand in hand with a number of local partners at different stages of a films life. MPA members work with European producers and studios, they hire European SMEs to dub or add subtitles to their films, they cooperate with distributors and cinemas, and also with the main European broadcasters.
Over the past 25 years, our member companies have partnered to produce more than 200 local films in Europe, including many successful German films like In the Fade and Honey in the Head. 
In that same period, MPA members have acquired distribution rights for another 800 local films, and partnered with local EU creative companies to produce more than 500 local television series and specials.
Additionally, we participate in a number of important coalitions throughout Europe. The Creative and Media Business Alliance (CMBA) and Creativity Works! are important stakeholders and trusted partners vis-à-vis the European Institutions and have been instrumental in shaping an open and informed dialogue with EU policy-makers about the economic and cultural contribution made by the cultural and creative sectors.