Why 1939 was a Watershed Year for Special Effects
October 30, 2019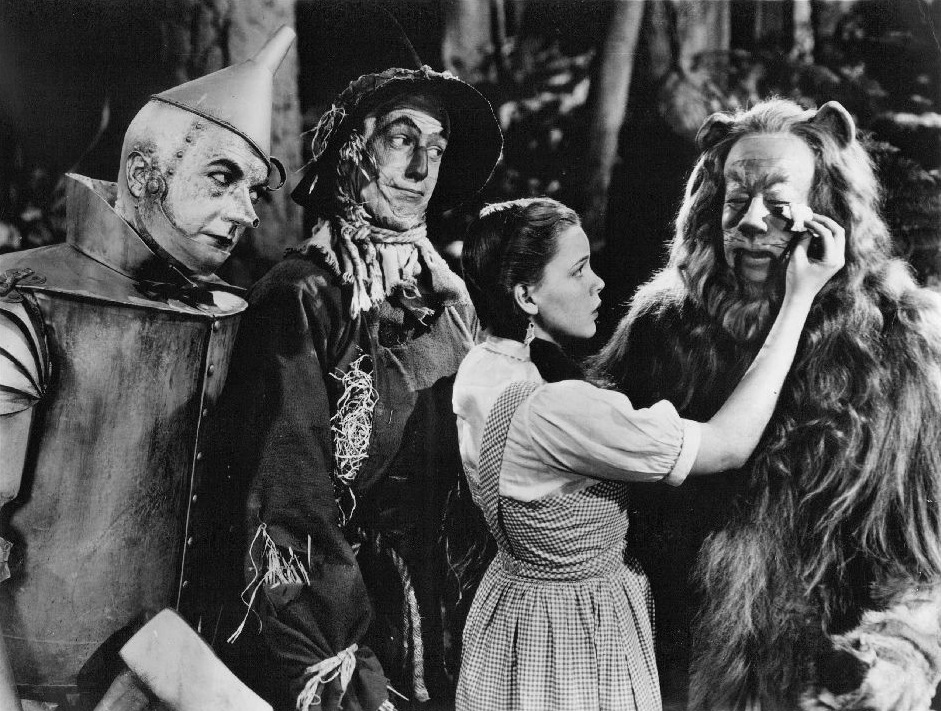 What do Star Wars, Blade Runner, Jurassic Park, Avatar and Mission Impossible : Fallout all have in common? You might start scratching your head wondering if they all feature at least one recurring cast member, a character with the same name or a common theme. The answer is far from trivial. Each film was a trailblazer for special effects in its respective decade. And many of these developments were made possible long before Episode IV: A New Hope was released in the Spring of 1977. The dog fights between X-Wings and Tie Fighters of Star Wars, Blade Runner's dystopian L.A., the dinosaurs of Jurassic Park, Avatar's motion-captured characters and the vertiginous stunts of Fallout all owe their origins to a much earlier period: 1930s Hollywood.
In September 1939, Cecil B. DeMille's Union Pacific and Only Angels Have Wings, directed by Howard Hawks, were due their European premieres at the first-ever Cannes Film Festival. The event never took place due to the outbreak of the Second World War, but the legacy of these two films would be enshrined in the post-war era. Both works were nominated for Best Special Effects at the 1940 Academy Awards, and it's easy to see why. Dramatizing the building of the first railway to link the East and West coasts of the United States during the 1860s, Union Pacific introduced A-budget special effects to the Western genre. 100 Navajo Native American extras were hired to stage an attack on a train carrying the main characters, while a burning bridge and a collapsed track in snow-capped mountains also contribute to the film's locomotive spectacle. By using these scenes to captive audiences, DeMille was able to articulate a celebrated story of national unity to a demographic of viewers who otherwise rarely went to the cinema during this period. As journalist and screenwriter Frank Nugent opined in his New York Times review: 'Mr. De Mille insists he has history on his side—demonstrating it by the complete documentation of every spike, shovel, costume, engine number and war-bonnet in the film—we know he is thinking of screen history, too.'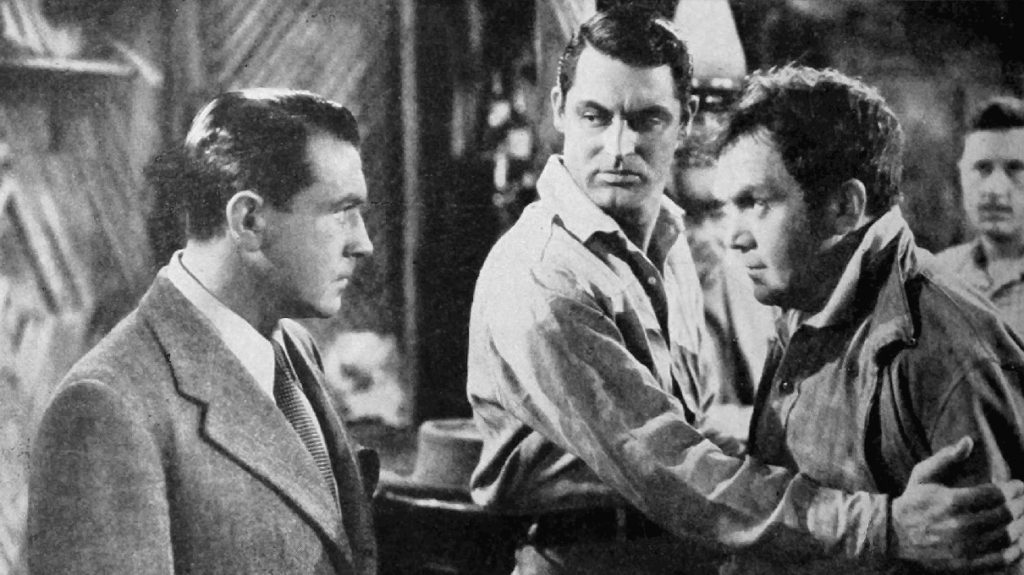 Similarly, with Only Angels Have Wings, Hawks did for planes what DeMille did for trains. Having served as a pilot in the US Army Corps during the First World War, the film's director used real aircraft for several scenes to stimulate the perilous conditions of the Andes that pilots in the postal service faced at the time. As part of realizing this endeavor, the film's cinematographer Elmer Dyer was one of the first cameramen to use aerial photography for a feature film. By filming flight scenes with particular care in real conditions, Dyer captured the simultaneous fragility and grace of the pilot as a 'mechanical man' (a term used by Jean Arthur's character Bonnie), capturing both plane crashes and aerial acrobatics which were enhanced with set paintings and model planes.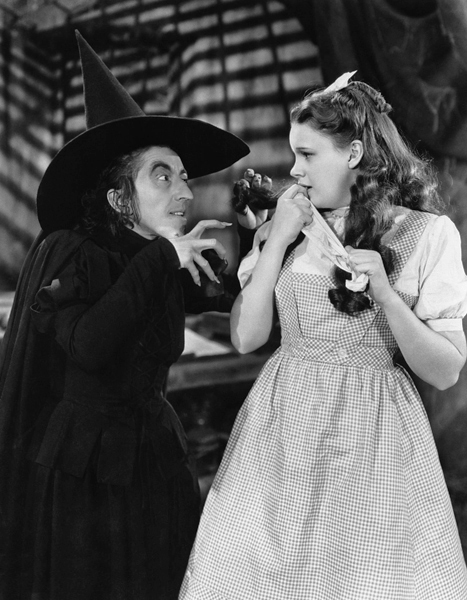 If DeMille and Hawks pioneered action special effects, Victor Fleming's The Wizard of Oz showcased what could be achieved through extensive use of makeup, prosthetics and costumes. The characters' costumes alone proved revolutionary, Bert Lahr's Lion outfit weighed over 60 pounds and pieces of brown paper bags were applied to his face so as to resemble that of a lion's. Playing the role of the Scarecrow, Ray Bolger's straw skin was achieved by sticking on multiple layers of rubber and cloth to his face, while Margaret Hamilton's witchy emerald skin made use of a green copper-based paint. Make up artists and set designers achieved many of the films special effects through the creative use of food –the Tin Man did not cry oil but chocolate syrup, and different colored neon Jell-O was applied to the horses in Emerald City to trick viewers into thinking they were constantly changing color. To cap it all, prosthetics, makeup and detail were loyally captured on glorious Technicolor by using MGM's new three-color process.
We often credit films such as Episode IV: A New Hope, Blade Runner, Jurassic Park, The Matrix and Avatar as trailblazers for special effects. And while such movies later perfected the art of special effects through the use of complex real-life action sequences, stunning sets, wonderfully creative makeup and, of course, CGI, they owe their roots to the pioneer directors, coordinators and makeup artists of the 1930s.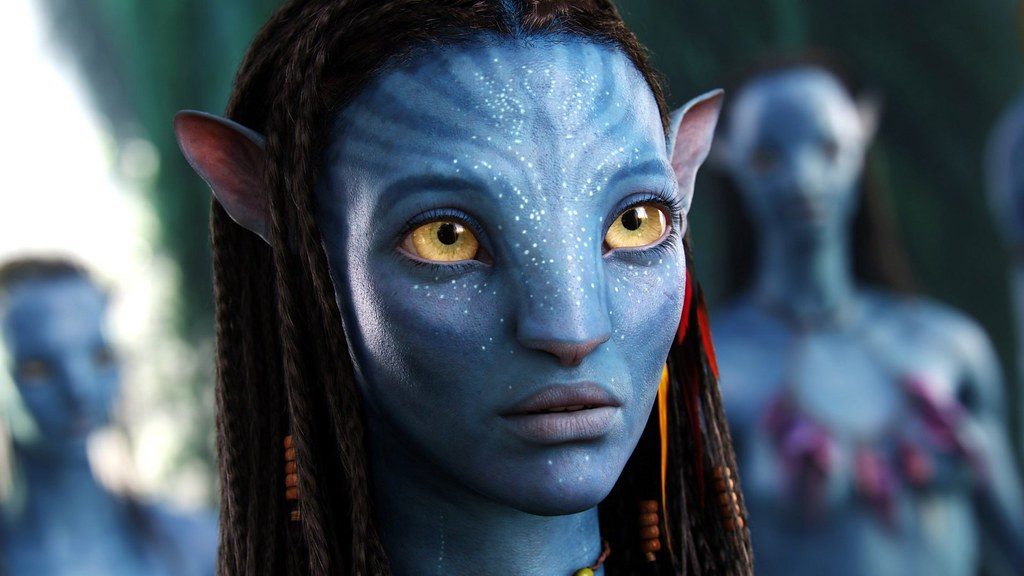 So with 2019 marking the 80th anniversary of the dawn of modern special effects, what better way to commemorate this watershed moment than watching Union Pacific and Only Angels Have Wings on the big screen at Cannes 1939, taking place from November 12th to 17th in Orléans?