The Beauty of Tomb Raider's On-Set Locations
March 20, 2018
The Tomb Raider reboot was released this week to much enthusiasm. A adaptation based on the Video Game reboot in 2013, we now find Lara Croft as a more relatable character, much less a superhero than a determined young woman who will overcome anything to follow in her father's footsteps. The film is directed by Roar Uthaug, a Norwegian film director who has said he is looking to bring his "European sensibilities when it comes to character development" (GQ). The titular role is helmed by Alicia Vikander, a Swedish Oscar winner who plays the role with a mix of sensitivity and grit.
Tomb Raider was shot in South Africa and London. South Africa was a preferential choice to evoke the beauty and gnarling forests of Hong Kong, the destination of Himiko's tomb that kick-starts the plot. "The diversity of the landscape, from urban sprawl and imposing tower blocks to dusty deserts and lush wineries, helps lure productions." (World of Locations) It is no wonder that the production team decided to shoot on location in South Africa as the landscape provides a perfect backdrop to the dangers our characters face on screen.
Scenes shot in London echo the visceral feel of the exotic African landscape, albeit more concrete but in no way safer. Production Designer Gary Freeman said in an interview with The Credits, "London needed to look like contemporary day-to-day London, as did Hong Kong." Chase scenes were shot on London streets in the middle of the everyday commuters, with additional scenes of the mansion were shot at Wilton House in Salisbury. Again, the film never tries to take the audience out of the real world dangers that Lara faces, even in her hometown. The on location aspects of this production only add to the edge-of-your-seat action throughout the film.
As far as tax incentives go, "The Foreign Film and Television Production and Post-Production Incentive offers an incentive of 20%-25% on the South African expenditure up to $3.85m (rand50m) per project, depending on both the local spend and the amount of post-production work carried out in the country." Coupled with professional on-location crews who speak English as well as Kosa, Zulu and Afrikaans this particular production was in good hands.
Warner Bros. Pictures and Metro-Goldwyn Mayer present, a Square Enix production and GK Films production, which would not have been able to immerse audiences into the action of the film if it did not make use of the beautiful on-set locations. As a video-game adaptation one would imagine that the film relies heavily on CGI and special effects, however the director Roar was adamant on creating a visceral and real danger that can only be achieved through Lara's interactions with real-world surroundings.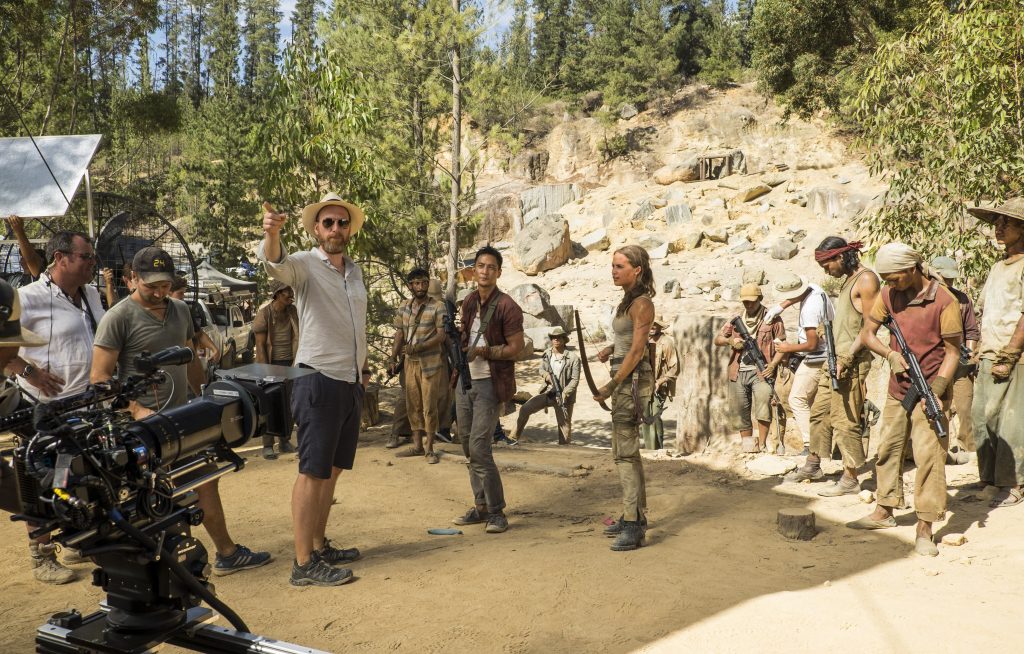 Photos courtesy of Warner Bros. Pictures